Dear Readers,
Over the past few weeks I have picked a few books(only a few…I know, I am trying to restrict myself)…so I thought why not share what I bought?
---
Cinder by Marissa Meyer
Plot – Cinder, a gifted mechanic, is a cyborg. She's a second-class citizen with a mysterious past, reviled by her stepmother and blamed for her stepsister's illness. But when her life becomes intertwined with the handsome Prince Kai's, she suddenly finds herself at the center of an intergalactic struggle, and a forbidden attraction. Caught between duty and freedom, loyalty and betrayal, she must uncover secrets about her past in order to protect her world's future.
Genre – Sci-fi
Pages – 387
I thought I would buy this after it being hyped up by so many bloggers and youtubers! I am very excited to read it 🙂
All the Bright Places by Jennifer Niven
Plot – When Finch and Violet meet on the ledge of the bell tower at school, it's unclear who saves whom. And when they pair up on a project to discover the "natural wonders" of their state, both Finch and Violet make more important discoveries: It's only with Violet that Finch can be himself—a weird, funny, live-out-loud guy who's not such a freak after all. And it's only with Finch that Violet can forget to count away the days and start living them. But as Violet's world grows, Finch's begins to shrink.
Genre – Romance
Pages – 384
Again, another hyped up on the internet! Excited to read this 🙂
Eleanor and Park by Rainbow Rowell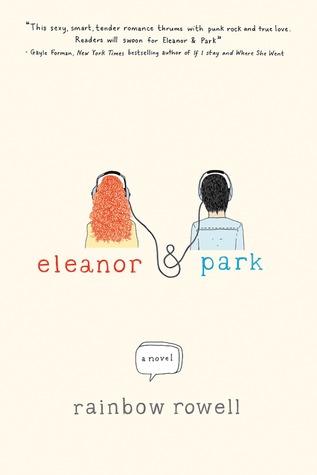 Plot –                                                                          Two misfits.
One extraordinary love.
Eleanor… Red hair, wrong clothes. Standing behind him until he turns his head. Lying beside him until he wakes up. Making everyone else seem drabber and flatter and never good enough…Eleanor.
Park… He knows she'll love a song before he plays it for her. He laughs at her jokes before she ever gets to the punch line. There's a place on his chest, just below his throat, that makes her want to keep promises…Park.
Set over the course of one school year, this is the story of two star-crossed sixteen-year-olds—smart enough to know that first love almost never lasts, but brave and desperate enough to try.
Genre – Romance
Pages – 336
After hating Fangirl (Im sorry, yes i know!) I was not planning on reading anything else by Rainbow Rowell, but after my friends nagging at me to read it, I bought it. I am a bit nervous and excited to read this, and will tell you all my thoughts as soon as I have read it 🙂
---
Clockwork Angel by Cassandra Clare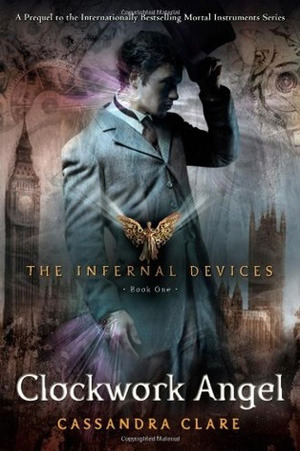 Plot – The year is 1878. Tessa Gray descends into London's dark supernatural underworld in search of her missing brother. She soon discovers that her only allies are the demon-slaying Shadowhunters—including Will and Jem, the mysterious boys she is attracted to. Soon they find themselves up against the Pandemonium Club, a secret organization of vampires, demons, warlocks, and humans. Equipped with a magical army of unstoppable clockwork creatures, the Club is out to rule the British Empire, and only Tessa and her allies can stop them…
Genre – Adventure/Fantasy
Pages – 479
Excited to read the prequel to the Mortal Instrument Series!!
So thats it, I told you it was mini! Hope you enjoyed it and have a nice week!!  🙂
Love,